You can change your contact address at any time. This is the address that will be used for automatic notifications such as when your disk space quota is almost reached, your bandwidth is approaching the limit, saturated accounts, etc...

Warning: changing this address in your control panel will not change your billing contact email address. To do so, you will have to make a request by sending a message to facturation@tizoo.com


To change your contact address, follow the steps below:
Step 1: Login
Log in to your Control Panel. If you don't remember how to do this, you can find out here: How do I log in to my account?
Step 2: Change your address
Once logged in, scroll down your control panel until you find the "PREFERENCES" tab, then click on "Contact Information" (circled in red) :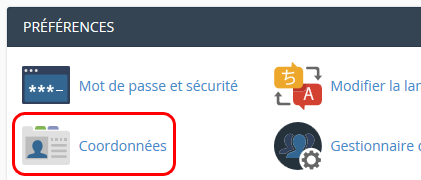 The Contact Information page will appear, where you can enter up to two contact email addresses:



Attention: your e-mail addresses must not be addresses of one of your e-mail accounts managed via your control panel. This is very important for the security and reliability of your own account.


Step 3: Contact preferences
Here you can select the automatic notifications that will be sent to the contact addresses you have just entered, we recommend you to keep these notifications in case of changes related to the security of your account: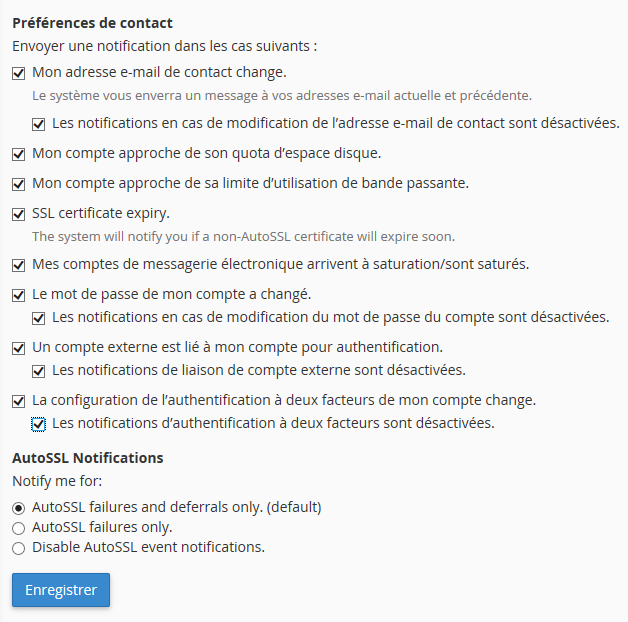 You can then click on the "Save
" button, to validate and save your changes.