To "install the latest version" of your Control Panel graphic, you should know that in fact you always have the choice between two available styles:

The "Retro" style, used by default since older versions of cPanel :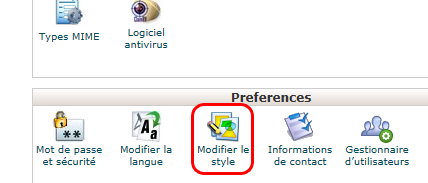 ... or the "Basic" style, a little more modern looking used by default since the last versions :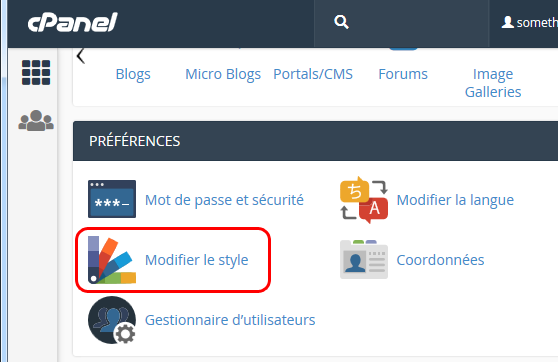 To change the appearance of your Control Panel, here is how to proceed:


In the "PREFERENCES" tab of your control panel, click on the "Change style" icon;
You can then choose your preferred style by clicking on the "Apply" button;
If the style suits you, don't forget to select it as "Default value" if you want to use it again when you connect to your control panel.
Important notes:
At any time you can choose the style that suits you best, the one you feel most comfortable with. Please note that this does not change the version of your control panel, but only its graphic appearance.

Indeed, in order to guarantee you the best reliability and security level, we regularly update the control panels of our shared servers, all clients included.

In other words, no matter what look you choose, your control panel will always be at the latest version updated by us. To convince yourself of this, you can check the cPanel version number that appears at the bottom left of your Control Panel, regardless of the appearance you choose.